With Assemblact, you are assured of a strong and durable binding for your documents: compliant and forgery-proof.
Here is how to proceed, in 3 steps:
Step 1: Punching
Place the sheets on the binder's base, then lower the lever to perforate them: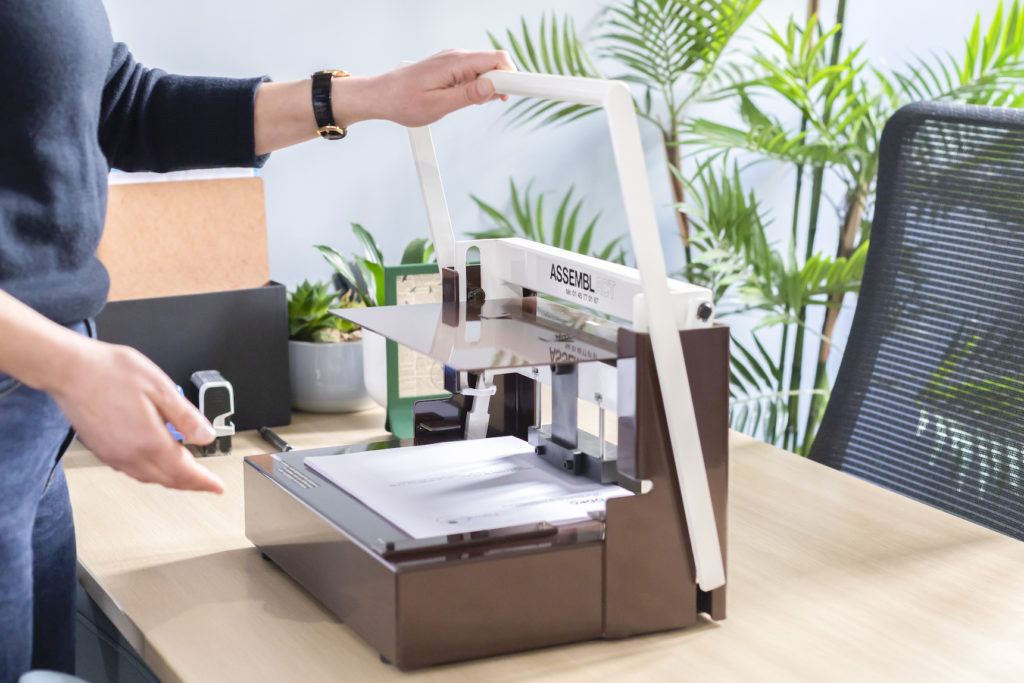 ---
Step 2 : Riveting or screwing
You have the choice to bind your documents with nickel-plated brass rivets, or brass screws, for thicker documents.
Place two rivets on the top tray in the notches provided.
Then, the sheets that you have just punched on the rivet pins, and a cap on each of the pins.
Lower the lever as when punching, it crushes the caps on the rivets, the document is bound.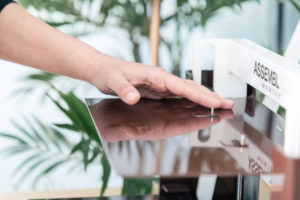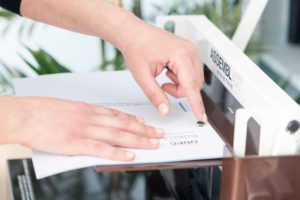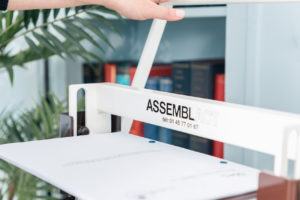 Insert in each of the two holes of your group of perforated sheets, a screw body.
Then close it with the screw head.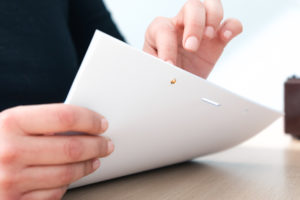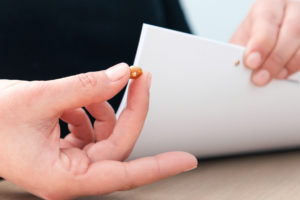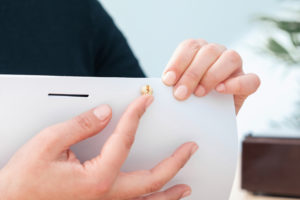 ---
Step 3 : The Assemblact® tape seal
The Assemblact© ribbon is affixed and glued to the front of the signature page, crosses the document by its edge, and returns to the back of the same page.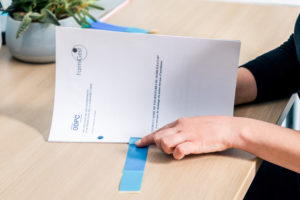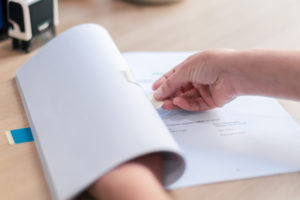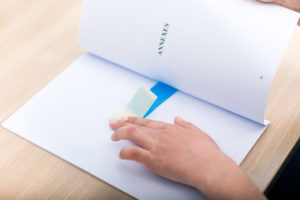 And that's it, your document is sealed!
All that remains is for you to affix the stamp that authenticates our binding system, and sign the single page of your document with your hand: compliant and unforgeable.
Do you have a question about our system and how it works, do you need a quote or do you simply want to make a suggestion?
You can reach us monday to friday from 9am to 6pm at +33 (0) 1 45 77 01 67; we will be happy to answer you.
You can also contact us by email: contact@assemblact.com, we will answer you within the day.